The Parish Shop is located in the same building as the Parish Office on the Sallins Road. Items for sale include Mass Cards and Mass Bouquets, gifts for First Holy Communion, Confirmation and Marriage, religious medals, prayer cards, catholic newspapers, candles and religious art for the home. Other relevant services are available.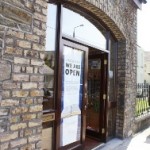 Opening Hours:
Monday to Friday 9:30am – 5:00pm
Saturday: 9:30am – 11:30am *Please note that during current level 5 restrictions, the Shop will not open on Saturdays. Thank you.
Parish Shop Receptionists: Mary O'Neill and Esther Murphy
eMail: [email protected]