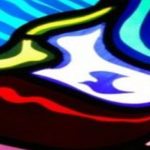 Online Registration is now open for First Communion and Confirmation 2020.
To register for Sacrament of Confirmation 2020 click here
To register for First Holy Communion 2020 click here
Any candidate for First Holy Communion or Confirmation who would like to apply for the Sacrament in the coming year 2019/2020 must register online. Please note that registration will close automatically on Friday 18th October 2019. Any candidate who wishes to apply for these Sacraments and who is outside of the Parish school system, please make contact with the Parish Office, Sallins Road on 045 879 730 as soon as possible. Thank you.