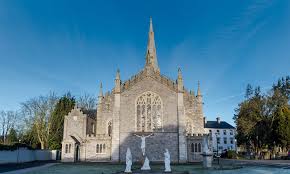 Clergy retreat w/c 26th September
For that week, there will only be 10am Mass in Our Lady and St. David's Church.
So, no 7.30am Mass and no 7pm Weds evening in Ballycane on 28th September.
No 9.30am Masses in Two Mile House either but the 10am Mass in Sallins on Friday 30th September will take place as normal.