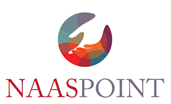 For over a year, a small group of parishioners have been engaging with different groups and bodies to discern how we, as a parish, might react in some way to the homelessness crisis in our country at present. While almost everyone is conscious in so many ways of the "homeless crisis," a perspective for it was needed. One of the difficulties in this huge problem is that this crisis has so many aspects – different people are homeless in different ways. Some are homeless because of psychiatric or addiction problems. Others find themselves in a short term but frightening, even terrifying, scenario because of financial difficulties or simply because of a dramatic change in circumstances. Some are non-nationals who find they do not have the scaffolding of family and friends. Some have been caught into different forms of poverty, spiraling into homelessness. How then do we react? Locally, the Fr McVerry Trust has been active in offering accommodation to a number of people in the Kildare area in two major projects, one in Newbridge and one in Kerdiffstown. There are people also who slip through the net of the different projects for shelter and need help in a more casual way. Protecting the dignity of all involved is paramount.
So what do we do?
Our proposal is NaasPoint, a new venture for the parish in Naas in reaching out. Each Monday, for February and March, a hospitality centre will be open in the parish centre attached to the Church of the Irish Martyrs in Ballycane. As this problem has many aspects, we would like our response to have three axes:
HOSPITALITY: We hope to offer a warm, friendly environment to all who will visit our hospitality room between 11.00am and 2.30pm in Ballycane each Monday for February and March. This will mean that there will be an "open house" hospitality, with no questions asked. People are welcome to come and share tea, coffee, hot food and whatever else is on offer. This is not simply for the homeless – anyone can come. We welcome anyone who might feel a little lonely, anyone who wants to help or anyone who is just passing by. The rooms will be open for anyone who just wants somewhere to sit and talk for the while also. Please feel welcome!
MOTIVATION: One of the aspects of life in homelessness is that it not only robs people of shelter and space but it often leaves them on "survival mode." A story might illustrate this. Recently one man spoke to a young man begging in the street. He told him that he was not going to give him money but asked him what he could get him instead – some food, or clothing, or even a book or a paper. The young man asked him simply to stay talking for a while, explaining that he did not even need the money he had begged for, he had shelter and food and
clothing but he just did not know what to do with himself anymore. This particular story highlights the direction we want to go in. Beyond immediate need, people need motivation, stimulation to change their situation and a sense of what they can do. For this we hope to invite all sorts of groups, from sports to training groups to individuals who might just be able to show someone a new skill or a new perspective. All these groups will be welcome to try to bring stimulation and hope into lives.
REDISCOVERING DIGNITY: This will be the third aspect of our hospitality rooms. We hope to make this a place of solidarity and support, where people who may have been in any way manipulated into a lessened sense of dignity will be given a new sense of dignity by warmth and welcome and the provision of any necessary services. Here we hope to engage with groups involved with addictions, medical personnel and other groups who work with victims of indignity to allow people to rediscover any lost dignity and find hope.
While one morning a week for two months seems little, it is a beginning and we hope to re-examine the situation afterwards and see where and how to focus this into the future.