Trish O'Neill, Liam Corridan, Grace Keevans, Helen Mahon, Caroline Quinn
Phone: 045 879730
Email:
[email protected]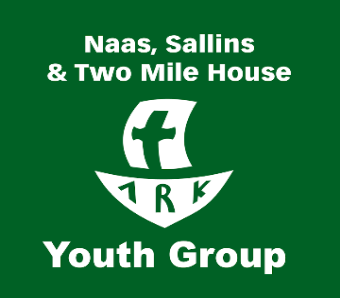 Ark stands for Awareness, Relationships and Kerygma. We invite all young people from the ages of 15- 18 to join our group for Friendship, Fun and Faith sharing!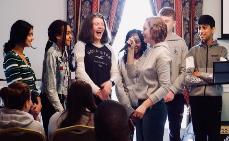 The ARK symbolises the boat, the journey that we are making in life. Life is a journey but we don't journey on our own, we journey together. And what helps us to navigate the stormy waters is our sense of belonging, knowing where and to Whom we belong.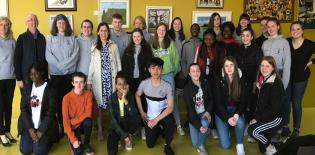 A.R.K. – Awareness, Relationships, Kerygma
Awareness: To be aware of ourselves and our needs, what makes us happy and also to recognise the needs of others. To have an awareness of the fact that we were created by our God and we were made for him. St. Augustine of Hippo said "Our hearts are restless, until they rest in you".
Relationships: 'No man is an island', we need to know that we belong in a place and that we can depend on one another, that there is strength in unity. Ultimately, all relationships reflect the relationships we have with God.
Kerygma: is a Greek word for the 'Joy of the Gospel', which means that Jesus loves us and he loved us so much he died on a Cross for us. His promise is that he is our ultimate happiness and only he can make us happy, and life is a journey in the discovery of this fact.
For more information and to get involved please contact us in the Parish Office on 045 879 730.